We love a good bag here at I Want in and are super excited about one of our fav cult bags getting a birthday update. It's the new Givenchy Antigona bag, releasing for its 10th anniversary and we've got our eyes on it. 👀
What is Givenchy's Antigona?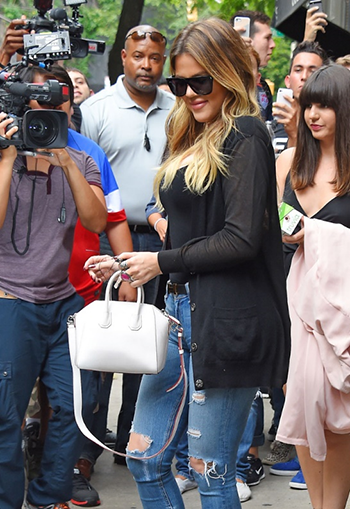 (Image from Purse Blog.)
Worn by some of the most fashionable and influential celebrities since 2011, the Antigona bag is a modern classic. With Khloe Kardashian, Chrissy Teigen, Rosie Huntington-Whiteley, Hilary Duff, Rihanna, Demi Lovato, and many more high-profile fans, there is definitely a style for everyone and it has become a must-have for any collector. From leopard print and lizard-embossed versions to their plain mini shoulder bags, Givenchy has a huge array of wonderful looks. But, it's time for a change. In celebration of the 10th anniversary, Givenchy is releasing a brand-new version of the iconic style. Because everyone deserves a new birthday bag right?
What's New?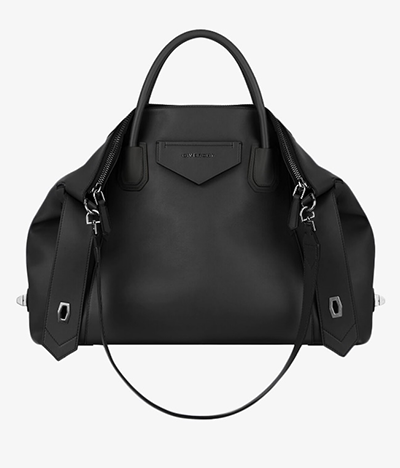 (Image from official Givenchy Paris.)
Say hey to the new Givenchy Antigona Soft. This is a much softer version of the Antigona bag for a more relaxed look. Coming out for the Fall Season in a variety of styles and colours, the new Antigona bags are less structured than the original ones, with flexible corners and a lighter look.
Both the old bags and the new share the same simple shape, however, the new Antigona has been crafted in a gorgeous buttery soft calfskin leather with a smooth texture compared to the old Antigona bags which use a more robust and rigged leather. The new soft Antigona bags are an instant classic. With variations in both handheld and crossbody, there is an Antigona bag for every event and every look.
Want a chance to get in on this gorgeous Antigona Bag in Smooth Leather? Worth a hot penny (£1,690 to be exact). Then head over to our Facebook and Instagram and tell us what giveaways you want next!
As they say, you have to be in it to win it.